LANDING-PAGE-PNG-GIF-PORTFOLIO
---
EACH ICON IS A COMPLETE PACKAGE
PNG ICON PORTFOLIO
---
EACH ICON IS A COMPLETE PACKAGE
GIF ANIMATED ICON PORTFOLIO
---
LQ_MASTER_BOX
5000+ ANIMATED GIF ICONS
MASTER BOX SPECIAL OFFER
SAVE 80% this only for 149€

29€

each Box
All packages always contain icons optimized for the devices Stream Deck +, MOUNTAIN DisplayPad, Loupedeck and Razer Stream Controller
Get more then 2500+ (3GB) RGB Animated GIF Icons in One Box
 GET MASTER BOX ONE NOW
Get more then 2500+ (2GB) RGB Animated GIF Icons in One Box
 GET MASTER BOX TWO NOW
LQ_ULTIMATE_BOX
MILLION ICONS IN ONE PACK

1.500.000+ ULTIMATE BOX

SAVE 80% this only for 495€

99€

Get more then 1.500.000+ (28GB) Color Variants Stream Deck, MOUNTAIN DisplayPad, Loupedeck and Razer Stream Controller RGB Animated GIF + PNG Icons in One Box

 GET ULTIMATE BOX NOW

THE PACK INCLUDES OVER 1.5 MILLION ICON-FILES: CALCULATION BASED ON THE

COLOR MATRIX

,

COLOR VARIANTS

, NUMBER OF MOTIVES AND DEVICE RESOLUTIONS
LQ_32_COLORS
---
32 Calibrated Icon Colors
All Icons in this Pack are available in all 32 Colors, so that you can always customize your Stream Deck, Loupedeck, Razer Stream Controller, Touch Portal and Mountain DisplayPad to your desired Colors
Psychedlic Purple
Baby Blue
Lime
Blue
Lavender Blue
Green
White
Yellow
Fire Engine Red
Fedora
Summer Sky
Turquoise
Lipstick
Magenta
Eggplant
Morning Glory
Orange
Mariner
Bali Hai
Medium Wood
Spanish White
Butterfly Bush
Citrus
Picton Blue
Black
School bus Yellow
Electric Violet
Red
Daintree
Chenin
Blue Lagoon
Cherub
GET MORE INFORMATION
---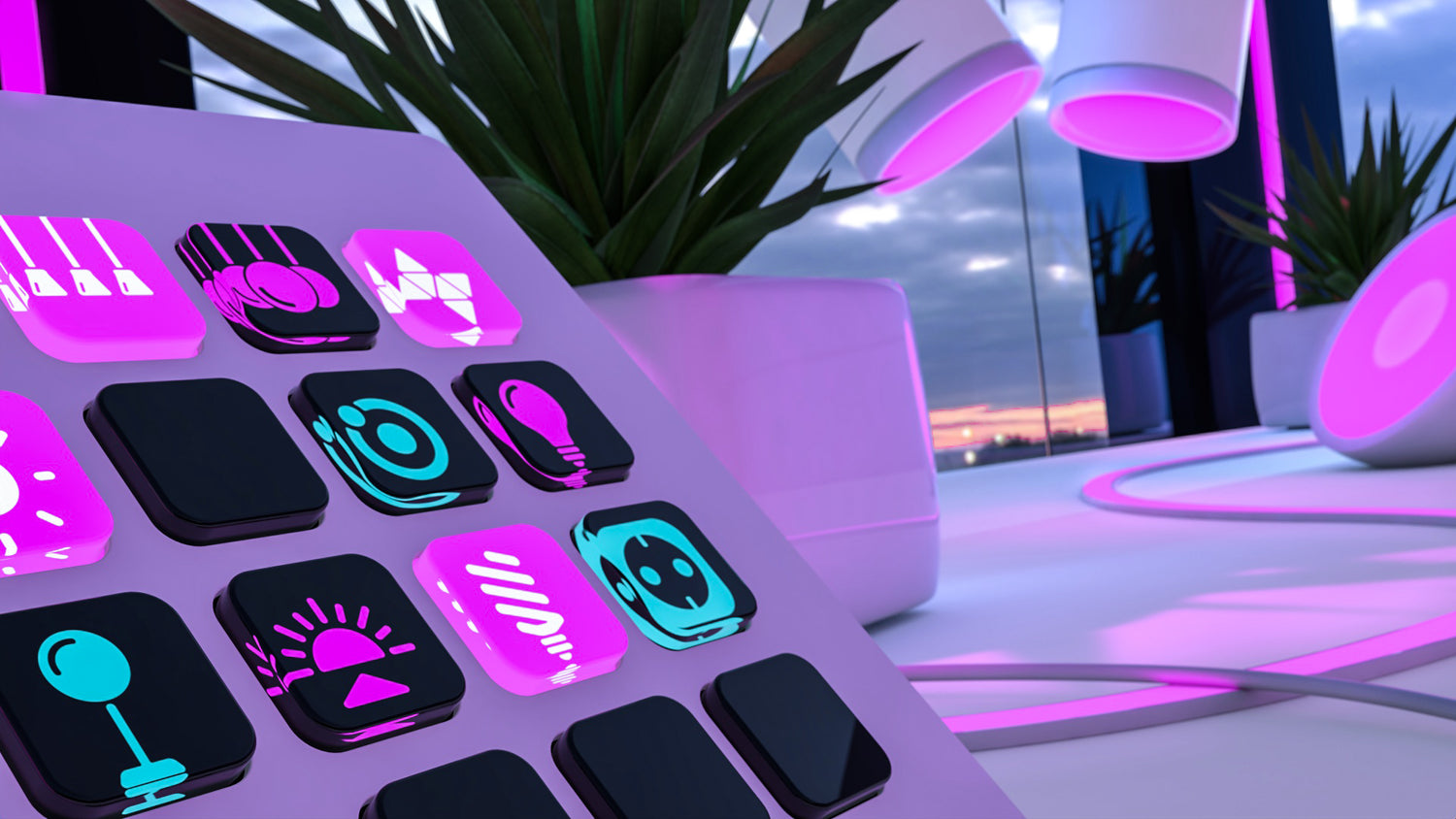 Personal RGB Lighting Atmosphere
Harmonize your Stream Deck +, MOUNTAIN DisplayPad, Loupedeck and Razer Stream Controller with your Gaming-Setup. The amazing moving background categories include many cool design variations. Each package contains hundreds of animated GIF icons in different calibrated 32 Colors, which can be perfectly match with your lighting ambience (Smart-House).
Synchronize your gaming setup RGB light with various manufacturer software such as Aura, iCUE, Chroma and Hue and many more.
SMART HOME
MOUNTAIN DisplayPad
Our Portfolio Supports the new MOUNTAIN DisplayPad
The Macropad is the high-end expansion of your gaming, streaming, and content creation setup with 12 freely HD IPS customizable color Display Keys.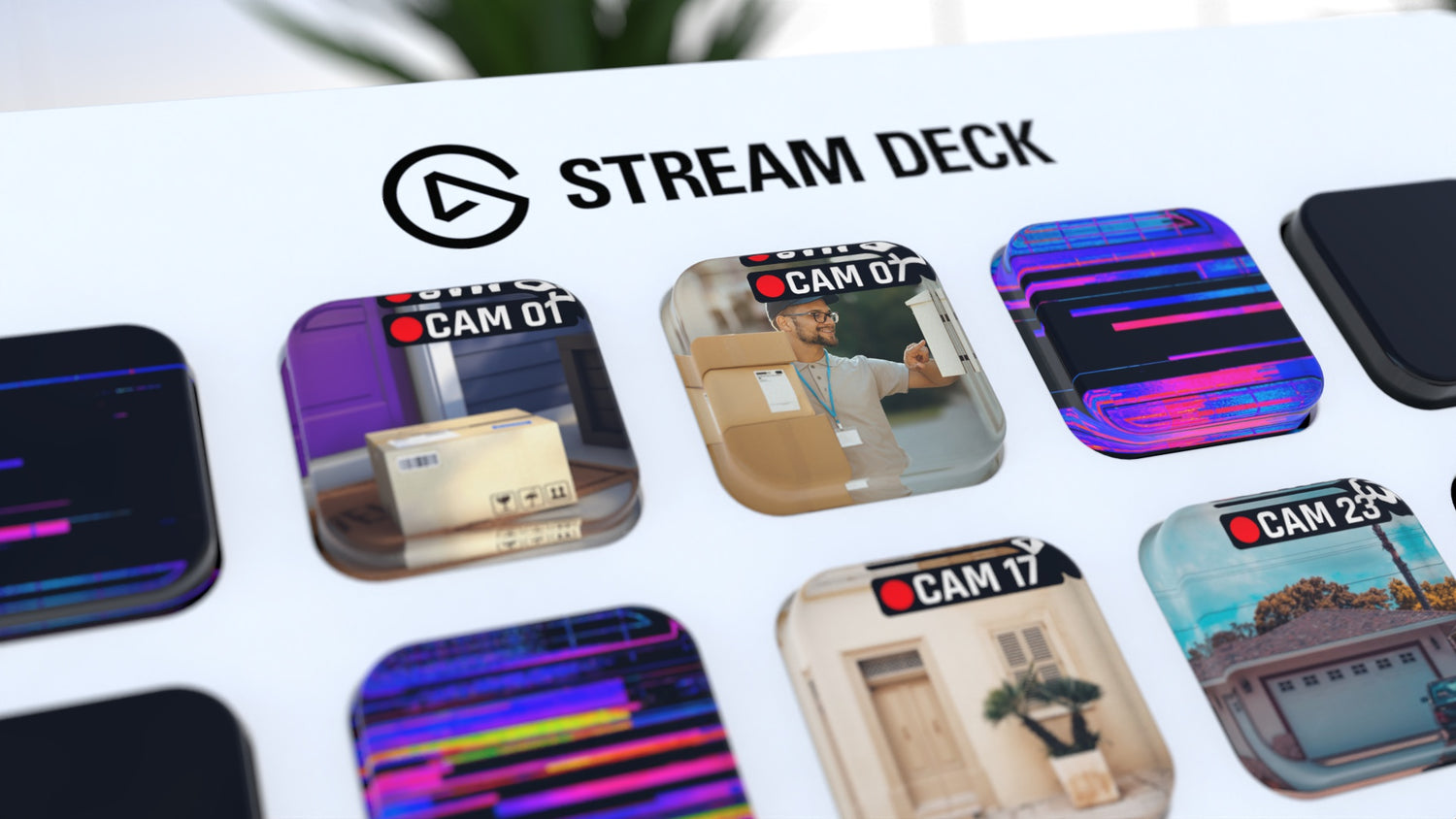 IP Camera Image on your Stream Deck
With the Free Stream Deck IP-CAMERA Plugin App you can place the live image from your Smart House Camera directly on a button and even select the section.
Check Out Now
Razor-sharp Icons
The Icon Portfolio is available up to a high definition resolution of 512 pixels. The very high resolution delivers a crystal clear end result on your end device.