SMART HOME CONTROL ICONS
SMART HOME CONTROL ICONS
Stream Decks, Loupedeck, and other macro pads make perfect smart home control centers–especially when paired with beautiful icons to match your style. With over 300 icons in each area, our Smart Home Icon Pack is a fantastic addition to any residence.
This comprehensive smart home icon set covers categories, such as:
Accessibility, Alert, Animals, Arrows, Astronomy, Automotive, Buildings, Business, Childhood, Communication, Connectivity, Construction, Design, Devices + Hardware, Disaster + Crisis, Editing, Energy, Files, Film + Video, Gaming, Household, Furniture, Logistics, Media Playback, Cinema, Music + Audio, Nature, Science, Security, Shopping, Time, Toggle, Users + People, Weather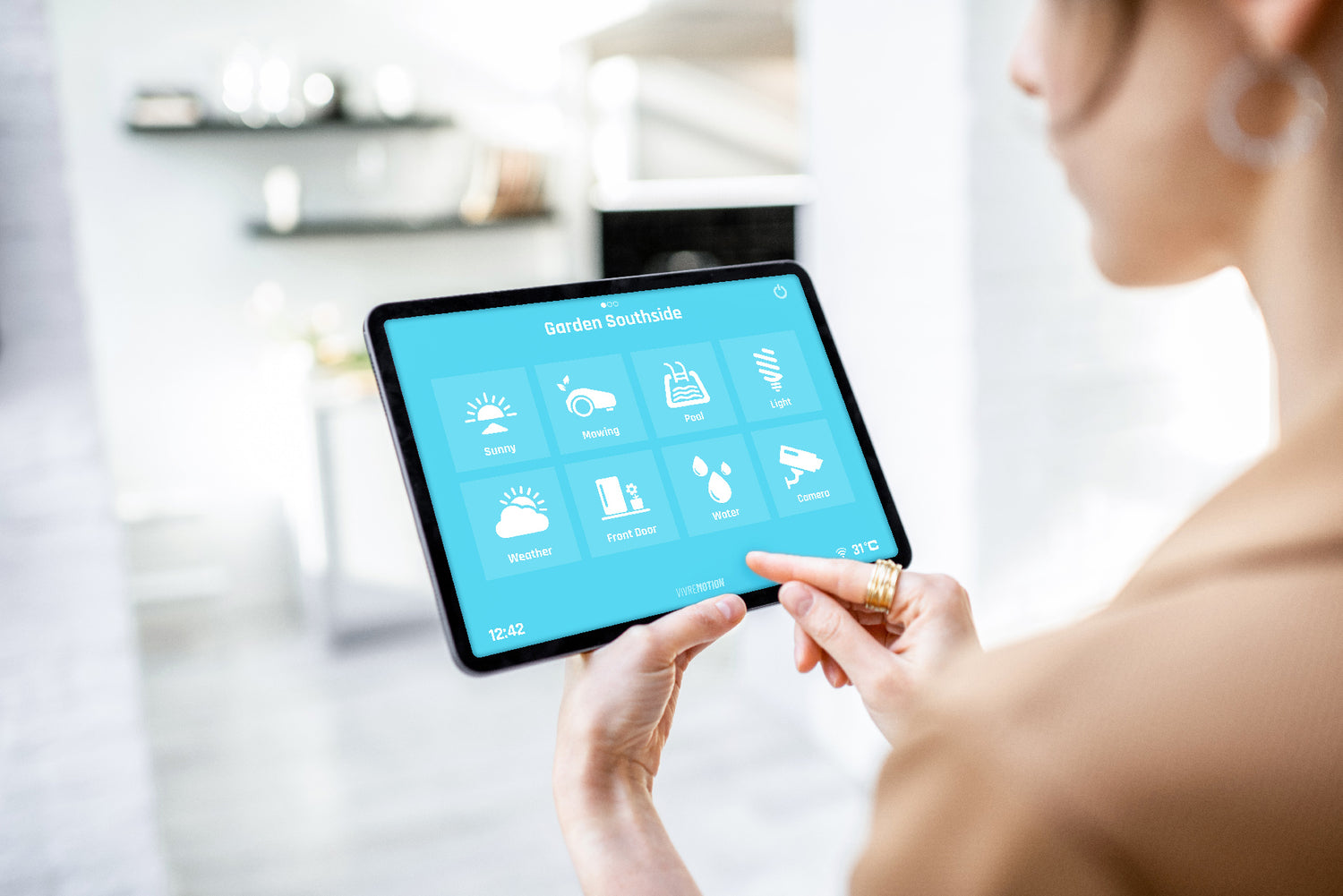 Seamless Integration with Your Smart Home
The Smart Home Pack offers different sizes to work perfectly with control pads of all types, including Stream Decks, Loupedecks, Touch Portal apps and more. Whether you're using a device that you already own or setting up a new control center, these icons help you create a beautiful and cohesive space.
Our icon packs come in 32 calibrated colors to match your style and existing lighting setup. Match your gaming or social setup to Aura, iCue, Chroma, Hue, and other existing software to create the atmosphere you desire.
GET NOW SMART HOME PACK
RGB Lighting to Match Your Style
We understand how important it is to have a space that represents your personality, mood, and style, and our icon packs are made to reflect these things. With over 300 stylish smart home icons in 32 color options, you can create a clean control center in just minutes.
GET NOW SMART HOME PACK
LQ_SMART_HOME_ICON_LIST
---
INCLUDING SYMBOLS
computer controller
computer cpu classic
computer cpu modern
computer desktop
computer eprom ic
computer fan
computer headphone
computer headset
computer joystic
computer keyboard
computer lan rj45
computer memory card
computer microphone
computer monitor
computer mouse
computer nas
computer network
computer notebook
computer power
computer printer
computer router basic
computer router professional
computer server rack
computer slot machine
computer touch portal
computer transmission tower
computer usb cable
computer usb stick
computer webcam
computer webcam vintage
controller stream deck 15
controller loupedeck ct
controller loupedeck live
controller mountain displaypad
controller razer
controller stream deck mini
controller stream deck xl
device bathtub
device clothes dryer
device coffee machine
device engine
device fan heater
device fridge modern
device fridge vintage
device lift panel
device microwave
device oven stove
device paper shredder
device robot cleaner
device shower
device toaser
device ventilator
device ventilator small
device washing machine
device water boiler
device water heater
device water tank
energy battery full
energy battery low
energy battery power
energy cable drum
energy charging station
energy electricity meter
energy fuse box
energy gas station
energy power off
energy power on
energy power plug
energy power strip
energy power switch
energy socket eu
energy socket us
energy solar
energy windmill
funiture armchair
funiture couch
funiture garden set
funiture kitchen table
funiture mirror
funiture picture
funiture shelf design
funiture shelf rack
funiture shelf small
funiture shelf wall
funiture sideboard
funiture sink
funiture tv board
funiture wardrobe
funiture water tap design
funiture water tap vintage
house air conditioning
house alarm
house baby playground
house barrier close
house barrier
house barrier open
house bed
house cad layout
house company
house conservatory
house door close
house door
house door handle
house door open
house elevator
house escalator
house exit sign
house fence
house garage door close
house garage door open
house key
house lawn sprinkler
house love
house mowing machine
house pool
house pool luxury
house radiator
house skylight
house stairs
house standard
house sun sail
house symbol wlan
house wall
house water hose
house window close
house window curtains
house window open
interface air play
interface calendar
LQ_32_COLORS_SMART_HOME
---
32 calibrated Icon Colors
All Icons in this Pack are available in all 32 Colors, so that you can always customize your Stream Deck, Loupedeck, Razer Stream Controller, Touch Portal and Mountain DisplayPad to your desired Colors
Customize your Stream Deck, Loupedeck, Razer Stream Controller, Touch Portal, or MOUNTAIN DisplayPad to match your desired color scheme, even if that changes down the line.
Psychedlic Purple
Baby Blue
Lime
Blue
Lavender Blue
Green
White
Yellow
Fire Engine Red
Fedora
Summer Sky
Turquoise
Lipstick
Magenta
Eggplant
Morning Glory
Orange
Mariner
Bali Hai
Medium Wood
Spanish White
Butterfly Bush
Citrus
Picton Blue
Black
School bus Yellow
Electric Violet
Red
Daintree
Chenin
Blue Lagoon
Cherub
GET MORE INFORMATION
---
Smart Home Icons for Every Device
These smart home icons aren't limited to Stream Deck and Loupedeck controllers. With resolutions available up to 512 Pixels, they work perfectly with many existing Smart Home control pads.
GET NOW SMART HOME PACK
LQ_SMART_HOME_SEO
---
Why You Need Smart Home Control Icons
Long gone is the day of rudimentary appliance control technology like clunky thermostats or light switches. We're moving full speed ahead to a more cohesive and intuitively controlled home, and universal icons are a major part of the visual appeal of these units.
Whether you use a Stream Deck for your devices or a dedicated smart home controller, it's easy to fall into the pitfall of default icons. These may look fine on their own, but they do little to help you identify individual controls and match the style you desire in your home.
Our Smart Home Control Icons not only match existing RGB lights in your home, but they create an overarching style for all appliance controls such as air conditioning, energy sockets, robot vacuums and mowing machines, refrigerators, coffeemakers, microwaves, televisions, and more.
Easily identify communication with other smart devices, such as smartphones, iPads and other tablets, computers, or voice-activated home assistants. With over 300 icons in countless categories, there is no limit to what you can achieve.
Stream Deck and Loupedeck users can take home security a step further with our CCTV IP Camera Viewer. This Free plugin app allows you to view a livestream from your Smart Home Camera, and you can add as many live images as you need.
When you combine these features with advanced controls for your garage doors, windows (including curtains and blinds), house doors, door handles, skylights, elevators, and more, you create the ultimate control center for your smart home.
---
Control Your Home with Style and Ease
Setting up your smart home is only half of the battle; to get the most use out of everything, you should have a dedicated control center that easily identifies every area.
The smart home icon pack ensures you have beautiful icons for every IoT device in your home, and you don't have to worry about having an ugly control center on display. With 32 calibrated color icons, you can adjust the icons to match different color schemes and holidays in your home.
This is truly a one-size-fits all smart home icon pack to suit every style, room, and occasion. While other icon packs forget about certain appliances or focus on specific colors, VIVRE-MOTION icons strive to cover as much ground as possible. From controlling something as large as your cinema room to something as small as a lava lamp, we have you covered.
Once you complete your unit with our IP Camera Plugin, you can sit back and enjoy a truly beautiful and comprehensive smart control center in your own home.
---
Within minutes, the Smart Home Icon Pack will have your control device looking clean and tailored to match the rest of your home.
---